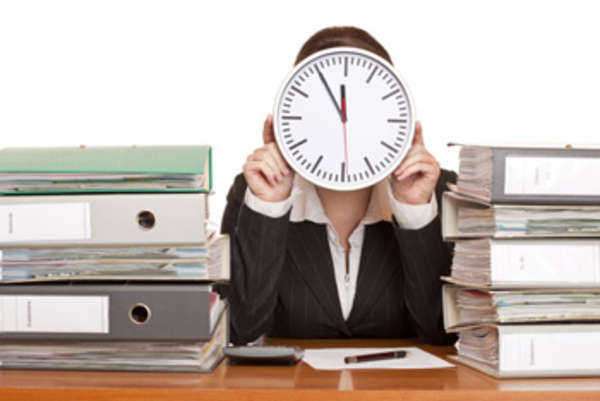 IN overtime laws are largely the same as federal regulations and indeed federal regulations would supersede any Indiana overtime law created that might be contrary to the federal law. Indiana overtime laws states in general that employees that work more than 40 hours in a work eek must be paid at least 1.5 times their typical salary. There are some limited exceptions, but most full time employees are qualified for overtime under these Indiana overtime laws.
What are the federal provisions for overtime relating to IN overtime laws?
Indiana overtime laws are modified and subject to the federal Fair Labor Standards Act, which sets baselines for overtime pay and other rules. When you are not paid your due overtime pay, you will make your complaint to the federal Department of Labor rather than to an Indiana government agency.
What is the text of IN overtime laws?
The entire text of IN overtime laws is located within Indiana Code 22-2-2 and also covers the exception to the overtime law accordingly. This is part of the larger IN overtime laws and minimum wage law that sets the standards for pay, overtime and to claim compensation and owed wages from employer.
Who is not entitled to overtime under IN overtime laws?
Indiana overtime laws will not be applied to the following persons:
– Minors under the age of 16
– Those working in a trade, business or profession where they are free of control, direction and supervision under the terms of their contract or self-employment.
– Those working on commission
– Those working for parents, spouses or children
– Members of religious orders providing services for a religious organization
– Student nurses working in a hospital
– Those apprenticing to be an embalmer or funeral directory
– Interns and resident physicians at hospitals
– Insurance professionals working commission
– Those with disabilities working for organizations tailored to help them rehabilitate through their employment
– Students working for schools where are also enrolled
– Certain, but not all agricultural workers
Consult with the section of the law accordingly to learn more about miscellaneous provisions related to Indiana overtime laws, including those that work across state lines, process agricultural products, those employed seasonally and executive, administrative or professionals.
Does my lunch break count for overtime under IN overtime laws?
Any lunch break that you receive does not have to be paid and if it is unpaid, the lunch break does not count towards the hours you have worked during the week, under Indiana overtime laws. Short breaks that are no longer, than 30 minutes will count towards your overtime, but there is no Indiana overtime laws that state that you must be allowed a break unless you are a minor working at least a six hour shift.
Serving On-Call
Indiana overtime laws limit the ability for employees that serve on call to be paid overtime or even regular wages. if an employee is serving o call but remains on the premises or is under workplace supervisor, then they will be paid overtime and other wages. Those that are on-call, but free to leave as they please, generally, will not paid for the hours spent on call.
What do I do if I have a dispute related to Indiana overtime law?
If you believe that you deserve extra time worked under Indiana overtime law, then you should seek out an Indiana overtime law attorney. This expert in Indiana overtime law will analyze your profession and work as well as employment agreements to determine your eligibility. If the employer is found to be in violation of Indiana overtime law, then the employee is entitled to back pay and damages, as also prescribed by Indiana overtime law.
Comments
comments