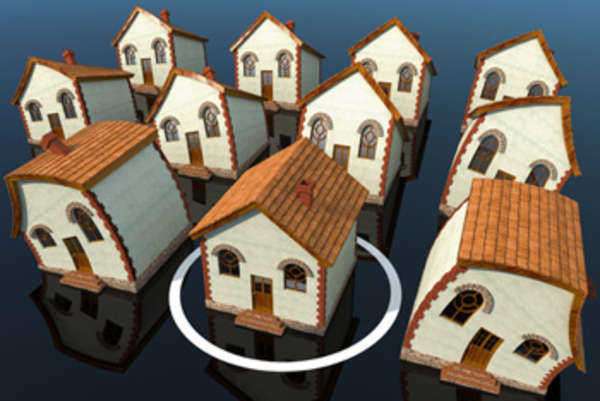 Quick Guide to Michigan Tenant Rights
Michigan Tenant Rights
A tenant has descriptive numerous rights within Michigan law, and there are several resources you can use to understand a Michigan tenant right. The following website under the U.S. Department of Housing and Urban Development will provide you with important links to resources you can use to research your Michigan tenant rights:
The majority of this article will discuss the practical guide for tenants and landlords under the MI legislature. This guide is listed at the following link and provides analysis for virtually any Michigan tenant right:
For more information on tenant and landlord rights in OH, refer to the recommended articles on this website.
Michigan Tenant Right against Discrimination
Under Michigan law, no person can be denied their renting privileges by a landlord, managing agent, real estate broker, or salesperson according to their race, color, religion, sex, sexual orientation, marital status, national origin, familial status, source of income (in most cases), or disability.
However, if the property is occupied by the owner and they are renting out a room, they may indicate a preference for gender in most cases.
Michigan Tenant Rights for Maintenance of the Property
According to Michigan Statute, a landlord is required to respect the Michigan tenant right for common areas:
• the area is clean and fit for intended use of the parties
• the area is kept in reasonable repair during the entire lease
• the area is in compliance with the health and safety laws under statute 554.139
Michigan tenant rights require a landlord to respond to damages with proper notification from the tenant. This Michigan tenant right requires the landlord to make such maintenance:
1. Emergency repairs such as a gas leak, flooding, defective furnace, or major roof damage
2. Major problems such as a defective water heather, clogged drain, heating problem, or more
3. Minor problems such as defective lighting, locks, peeling paint, dripping faucets, and more
Michigan Tenant Right to Withhold Rent
If a tenant believes they are unlawfully being evicted for not paying rent, they will have to prove the following defenses in order to protect their Michigan tenant rights involved in unlawful eviction. Although the Michigan tenant right to enact a lawsuit immediately is needed in some cases, the state also recommends that a landlord and tenant try to resolve issues outside of court.
If the Michigan tenant right has been grossly neglected, the Michigan resident may be able to avoid being evicted with the following defense:
1. Claiming retaliatory eviction- if the landlord tried to evict a tenant within 90 days of that tenant enacting their rights under law, the tenant can claim retaliatory eviction against the landlord
2. The landlord breached their duty to repair- Michigan tenant rights apply under this defense if the landlord was given proper notification of the repair and given appropriate time to fix the problem.
3. Rent was properly withheld and escrowed- in order to use this defense to protect their Michigan tenant rights, the tenant must prove they were willingly able to pay the rent at the time the rent was withheld so repairs could be made
Comments
comments