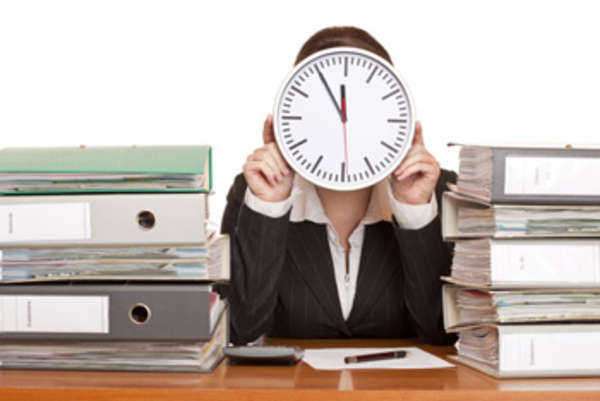 A brief guide to Vermont overtime laws
Many protections are granted to workers under the legal system. Along with requiring employers to pay a minimum wage of $8.46 an hour, Vermont overtime law dictates how much you must be paid for every hour of labor that exceeds 40 hours' worth of work a week. While certain exceptions apply, you must be familiar with VT overtime laws to know all the rights you are afforded.
Vermont overtime laws apply to nearly all employees working for hourly wages. For every hour worked over 40 hours a week, VT overtime laws state you must be paid time and a half your normal rate. Vermont overtime law sets no limit on how many hours a week employers may ask their workers to be on the job. However, you must be compensated appropriately for your labor.
Vermont overtime laws do not concern certain types of employees, including agricultural laborers and people who work for a fixed per-trip rate in some part of the transportation industry. This is also generally the case for anyone who has been designated a "salaried" employee performing a primarily intellectual or administrative task. For example, Vermont overtime law does not concern computer-related professionals who earn a high hourly salary.
However, an employer cannot claim that a minimum wage employee is a "salaried" employee by paying them the same they would make for 40 hours' worth of work in a lump sum. If they claim that such payments render a salaried worker not covered by Vermont overtime laws, they are in violation of the law. Minimum wage workers are unlikely to be performing the kind of specialized tasks which qualify as salaried work.
Be aware that working on a Sunday or federal holiday does not qualify you for additional compensation under Vermont overtime law. These days are considered normal workdays under VT overtime laws. As long as you are not working past 40 hours a week on such days, Vermont overtime laws do not require you to additional compensation.
Along with giving employers complete discretion as to how many hours a week they can have employees work, VT overtime laws do not require them to offer lunch breaks. However, Vermont overtime law states that any break lasting 30 minutes or less must not be deducted from your wages.
If you believe that your rights as defined by Vermont overtime law have been ignored, contact the Wage & Hour division of the state's Department of Labor. The task of this government agency is to ensure that every employee's rights under VT overtime laws are respected. After investigating your claims that an employer has violated Vermont overtime laws, they be able to compel them to pay underpaid or unpaid wages.
Should this government agency decline to take action regarding violations of VT overtime laws, you may decide to obtain private legal representation. Lawyers who decide you have a strong case substantiating your claims of a violation of Vermont overtime law may agree to represent you for free. Working on a "contingency" basis, they will take a percentage of whatever financial settlement you are awarded.
Comments
comments