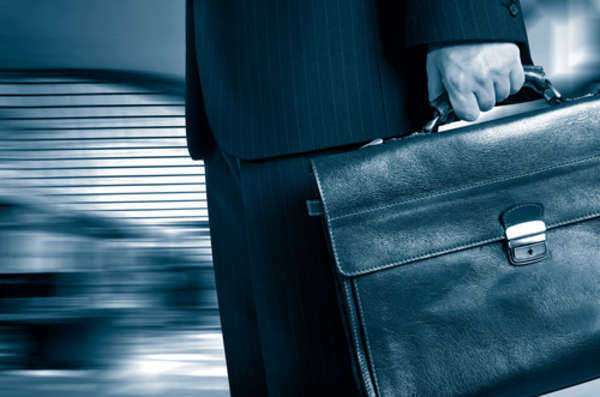 Maine Employee Rights: Wage Laws
This article will discuss ME Employee Rights, specifically the state's current minimum wage, working laws, prevailing wage laws, and more:
Maine Minimum Wage Rates:
The minimum wage in Maine is currently $7.50 per hour. This wage is 25 cents more than the federal minimum wage, which is currently set at $7.25. Maine minimum wage laws—a basic ME employee right–has remained unchanged since October of 2009.
Maine employee rights regarding minimum wage laws apply to all employees except those being trained or rehabilitated in educational, charitable or religious institutions; members of religious organizations; agricultural workers; professional service workers, and outside salespeople who do not report to or visit their office on a daily basis.
Maine employee rights concerning minimum wage laws state that individuals under the age of 20 may earn a training wage of $4.25 per hour for the first 90 days of their employment. Moreover, Maine employee rights concerning minimum wage institute a student minimum wage of $6.38 for full-time high school or college students who work part-time.
Maine employee right laws state that tipped workers must be paid a minimum of $3.75 per hour; however, if the tipped employee does not receive $8.00 per hour (tips included), the employer must pay the difference. The minimum hourly wages—according to ME employee rights—for agricultural workers is $1.60.
ME employee rights: Payment of Wages:
An employer must pay their employees within six days of the end of the pay period where the wages were earned if the employee was working for five or six days during the pay period. If the worker was employed for seven days or less than three days, the individual must be paid no later than seven days from the conclusion of the pay period.
ME employee rights: Wage and Hour Laws for Employers:
An employer who chooses to provide paid vacations must treat said payments like any other wages under Maine employee rights laws. Withholding vacation pay is the same as withholding regular wages and, as such, is deemed illegal.
According to Maine Employee Law, employers must provide an employee with up to two hours off to vote if their employee requests it. Employees do not have to be compensated for this time, but are allowed the two-hour absence after the opening of the polls.
The Minimum Fair Wage Laws of Maine do not require extra pay for holidays, night work or weekends; however, certain Maine Blue Laws require a handful of retailers to pay premium for Sundays and certain holidays.
ME employee rights do not distinguish between part-time or full-time employment; both types of employees are covered by Maine employee rights. In general, a work schedule is a matter of agreement between a worker and their employer. For more information on this topic, www.maine.gov/ago/.
The majority of employees—according to ME employee rights—must be compensated at least one and one-half times their regular hourly pay rate for hours worked in excess of 40 hours in a standard work week. Several employees, such as executives, professionals and the majority of seasonal workers, are not allowed to receive overtime pay.
Wage Complaints: If you feel that your ME employee rights are being violated, you must file a complaint with the Office of the Attorney General's Fair Labor and Business Practices Division. For phone numbers and addresses for all offices in the state, secure.laws.com/admin/index/module/cmsform/cid/13/id/www.maine.gov/ago.
Maine Employee Rights: Civil Rights, Harassment and Discrimination
Under federal and state law, it is illegal for any employer to discriminate on the basis of sex, race, disability, ethnicity, national origin, age, sexual orientation and/or religion when rendering employment decisions, including firing, hiring, pay, discipline and promotion. Pervasive harassment on any of these bases—and subsequent retaliation against employees who complain about said harassment—are also illegal.
Maine employee rights require employers with six or more employees to adopt policies against sexual harassment. The State's Commission against Discrimination publishes "Sexual Harassment in the Workplace Guidelines" as well as sexual harassment policies and posters to and employers in constructing their own policy.
Maine Employee Rights: Hiring Process
According to Maine employee rights, it is unlawful for an employer to make a record of, request, use an application form which requests, or discriminate against workers or applicants for employment who fails to provide information concerning:
1. Detention, dispositions or arrests in which no convictions resulted
2. First convictions for drunkenness, speeding, simple assaults, disturbance of the peace, affray, minor traffic violations, or
3. Any misdemeanor convictions where the date of conviction or completion of incarceration, whichever comes later occurred five years or more before the date of application or request for information, unless the applicant is convicted of any offense within the five years preceding the date of application
or request for information.
Maine employee rights place no restrictions on an employer's ability to ask about felony convictions. Moreover, an employer may inquire about misdemeanor convictions subject to the limitations imposed above.
If an employer wishes to screen an applicant's criminal record—referred to as a Criminal offender Record Information report—must comply with the state's criminal information and privacy laws. These laws require the employer to attain signed acknowledgment from the applicant before requesting the Criminal Offender Record information report. The employer must also provide the applicant with the ability to challenge the accuracy and relevancy of the information it contains.
If an employer wishes to administer a drug test, it must have a set policy and make sure it is applied to every applicant. Prospective employees may be required to disclose the use of prescription drugs to the administrator running the test. This information must be kept confidential and only be used to determine if the applicant passed or failed the drug test. This information is not provided to the employer. According to Maine employee rights, random drug testing of existing employees is allowed only with respect to employees in safety-sensitive provisions.
All Maine employers are required to verify that every new employee is either a citizen of the United States or authorized to work in the United States. All employees must complete the Employment Eligibility Verification Form (I-9) and produce documentation within three days following their hire date. Failure to file the I-9 may result in penalties and audits by the Immigration and Customs Enforcement.
All Maine employers are not allowed to discriminate against their employees based on their immigration status. Thus, when an employee satisfies the employer that he or she is permitted to work in the United States, the employee's immigration status may not be used in any other employment decision.
Comments
comments